ABOUT BreakThru Marketing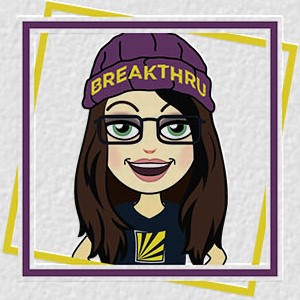 Nadine
Nadine loves to provides customer with surprise and delight! She founded BreakThru after obtaining her first job out of college when she felt stifled by the corporate environment. She was running a corporate gift program and found her creativity and ideas were hard to execute. She wanted to know more about the customers, who they were and what they were trying to accomplish. She took a leap to start her own business with the philosophy to create the unexpected for clients who gave her chance. Ever since then, she's challenged herself to stay ahead of her customers' needs and create solutions that are distinctive, differentiated and exciting! Her talents are unleashed as a small business founder and we call her "The First Lady" of our trio!
Susan
Susan makes it all happen. She listens to the client's needs inside and out, is obsessed with creating quality solutions, and never misses a beat. With Susan orchestrating new business and projects, customers are assured of a committed relationship, met deadlines and happy end clients. With her print background, she's always on top of current trends, unique product options and branded solutions. Whatever the project or task, Susan dives in fully and conquers any challenge along the way. We call Susan "The Other Lady" because BreakThru she rounds out the team and we would be lost without her!
Elisa
Elisa is our amazing BreakThru Advisor. She has over 25 years of successful business experience in Silicon Valley, holding several executive positions at great companies like Yahoo!, Skype, Microsoft, Jive and Namely. She has strong overall business knowledge as a CEO. A hallmark of her success revolves around her obsession with creating fantastic client experiences and creating a culture of creativity in every form. Elisa has risen to the top in a male-occupied industry, is an inspirational mentor and tireless source of support for women in business. She has helped BreakThru Marketing all along the way and brings her can-do attitude and invaluable expertise to our lady-led team. Elisa has paved the way for many successful women-owned businesses and we think she's a total ROCK STAR!